Shipmates sail through rowing championships!
---
February 2020, the National Junior Indoor Rowing Championships (NJIRC) took place at the Copper Box Arena in the Queen Elizabeth Olympic Park. The event held by London Youth Rowing is the world's biggest indoor rowing championships which saw over 1900 participants compete this year – 8 of them being our very own Shipmates!
---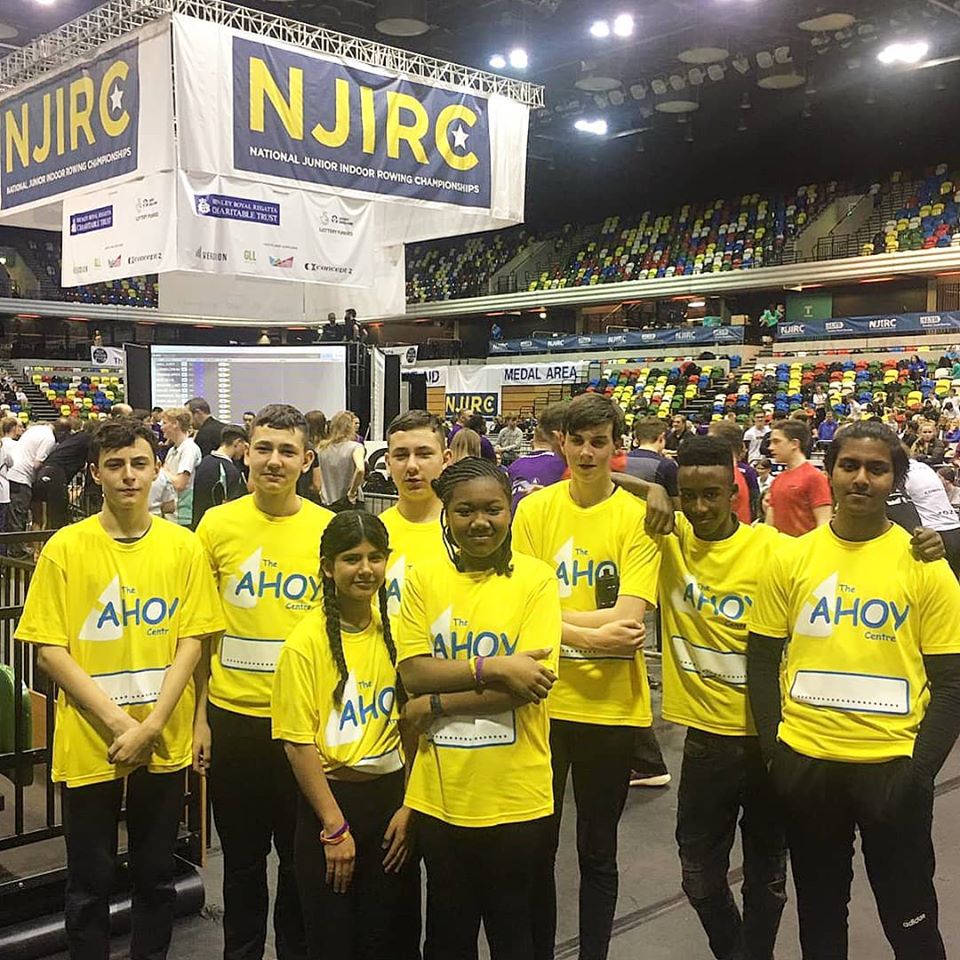 ---
The races were divided by year group and the Shipmates were competing against other schools, charities and rowing clubs. Every student performed outstandingly through showcasing their talent, determination and fantastic sportsmanship. Working as a team, they encouraged each other through the individual categories until the very last shipmate finished their event. A special congratulations is to be given to two of our Shipmates who came second and third in their heats, finishing 18th and 39th out of over 200 participants (many which train multiple times a week at their rowing clubs!).
---
The event was a huge success from start to finish and our Shipmates are already discussing how they're going to beat their distances next year! They were all true ambassadors of AHOY and we're proud to have them represent our charity.
---
The Shipmate programme engages young people and offers them support and training which broadens their horizons, builds communication and strengthens ambition vital for their future. To enquire about a place please email info@ahoy.org.uk or to support a Shipmate through their training please donate here.