Apprentices and Sailability Crew get stuck in!
Hilton Hotel Canary Wharf open their doors and give our apprentices and sailability crew experience behind the scenes.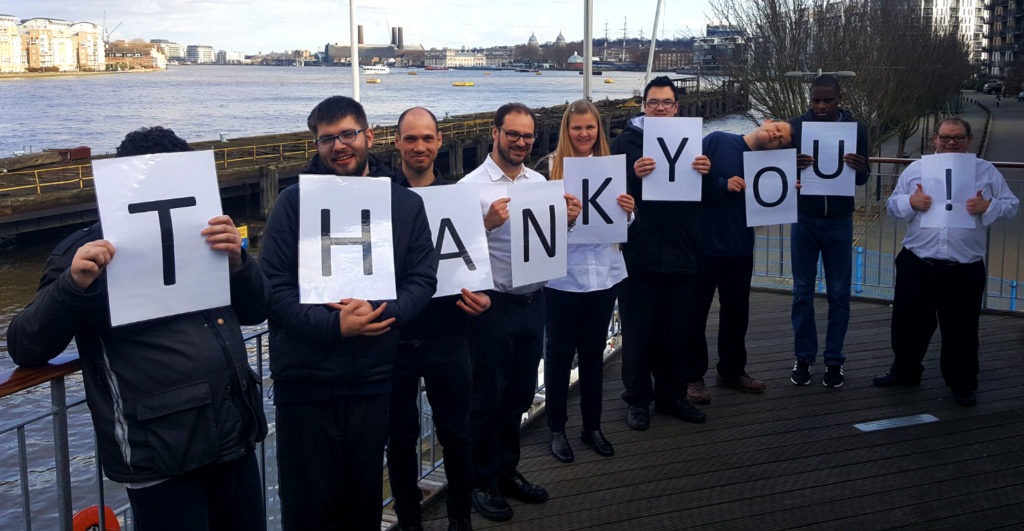 ---
A huge thank you to our long standing charity partner, The Hilton Canary Wharf, for giving our Apprentices and Sailabilty teams the opportunity to see what life is like behind the scenes in the hospitality industry.
The days allowed them to experience different roles within hospitality, from making mocktails at the bar, to setting up the ballroom with the events team, barrista training and housekeeping.
During the off season in the water sports industry, it is always great to have the opportunity to have an additional training especially with such a widely transferable skill as hospitality. Not only can it transfer through a range of industries but opens up the possibility to work worldwide, from crewing on yachts to waiting staff to hotel  work.
Thank you to Hilton Canary Wharf, whom all made our Apprentices, Sailability and staff feel very welcomed.
'Amazing day out with Hilton Canary Wharf – further our life skills and learning on the job experience in the hospitality industry, good to have transferable skills'

Alfie, Apprentice

---
22nd February 2019 – Emma Cooper