AHOY welcome charity patron.
---
We are delighted to announce that Commodore Mike Walliker CBE has been appointed as Patron to The AHOY Centre Charity.
---

Mike has recently retired from the Royal Navy and has just taken on the role of Clerk to the Worshipful Company of Pewterers, in the City of London. After a career at sea that spanned four decades, Mike brings with him a wealth of experience of the maritime environment.
---
His early career was mostly spent underwater and he commanded two submarines, HMS TIRELESS and HMS ASTUTE. He also commanded the frigate HMS RICHMOND and his final assignment was on The Rock, as Commander British Forces Gibraltar. Although most of his sea-time was spent away from the UK, he did get to know the Thames well, during the lead up to the London Olympics, as he was responsible for putting together the maritime security plan which saw HMS OCEAN moored off Greenwich, and Royal Marines on the water for several weeks in the summer of 2012.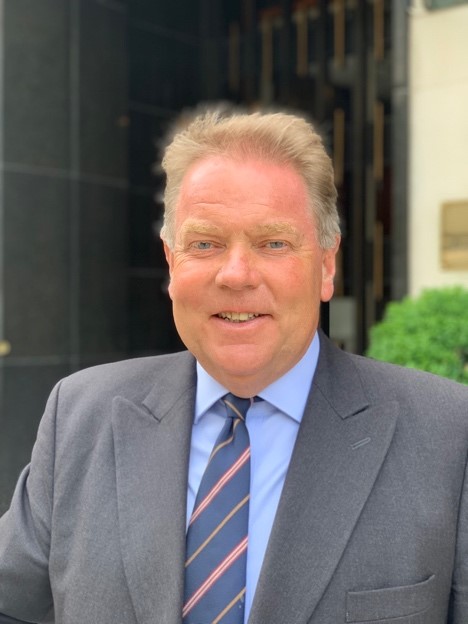 About his decision to join the Charity, Mike says:
"It is a huge honour and privilege to have been asked to be Patron of AHOY. I have spent many years serving at sea with young men and women from all walks of life and have seen at first hand just how powerful water-borne activities can be in transforming the lives and future livelihoods of young people for the better. The values of AHOY are very much aligned with my own and in particular those of respect, passion, teamwork, leadership, confidence, safety, motivation and friendship strongly resonate through our shared understanding of the sheer and unforgiving power and challenge of the water. Although I am really looking forward to spending further time at the Centre and meeting everyone involved, my role is to act as an Ambassador for AHOY and my aim is to get out and about to raise awareness of the sterling work that the charity is doing within the community, and to ensure that it has the opportunity to widen its reach, and expand to support those who so desperately need its help."
---
Giovanna Pomilio, Chair of Trustees on the appointment of Mike:
''Mike has a genuine affinity to the AHOY, his respect for our passion and commitment to use the river to open life changing opportunities and our shared values have a great potential to make this an enjoyable and rewarding relationship."
---
We are all delighted to welcome Mike as Patron of our charity and look forward to his support and advice in the future.